If you normally read this blog you may be wondering why I am posting it, trust me it needs to be done. Setting up an e-mail account in Outlook is one of the simplest tasks to do on the Internet. First open Microsoft Outlook, next open the tools menu as shown here: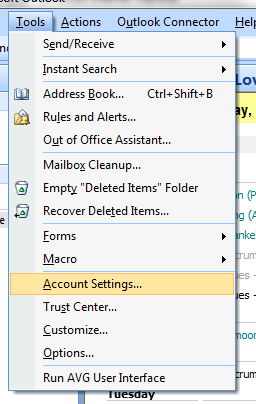 Next either create a new account or select the account you need to edit: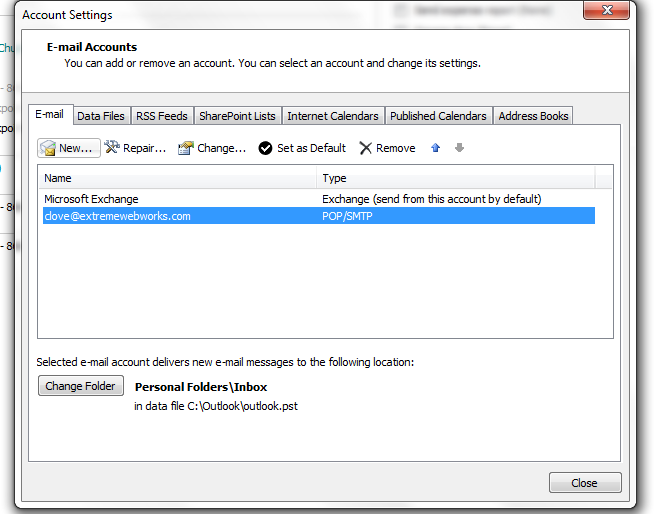 The next step is to setup your account information and your login information to check your e-mail. For my mail server this is your full e-mail address and the password you setup through the web client.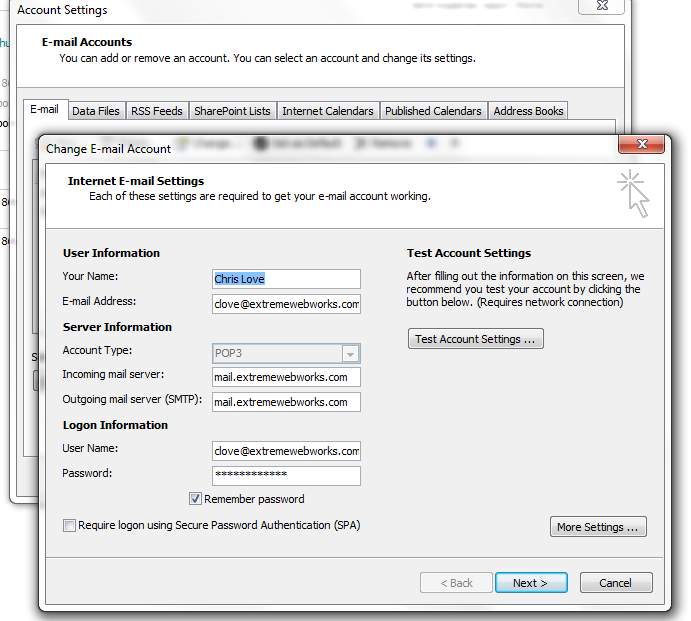 The final step that needs to be done is to click the More Settings button on the bottom right corner of Change E-Mail settings dialog. This will open a 4 tabbed dialog. Chose the Outgoing Server tab. Here you need to set up the authentication for your SMTP server. Again for my mail server it is your full e-mail address and your password. It is always a good idea to remember your password.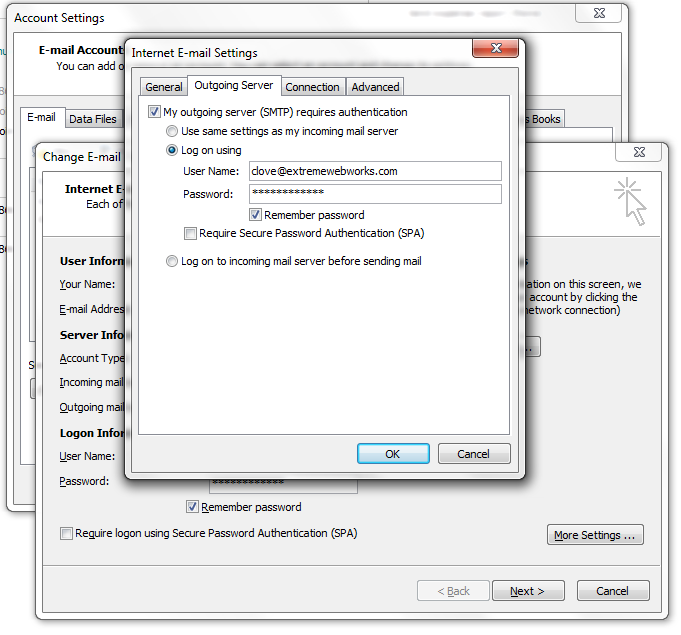 There is nothing more or nothing less you need to do.